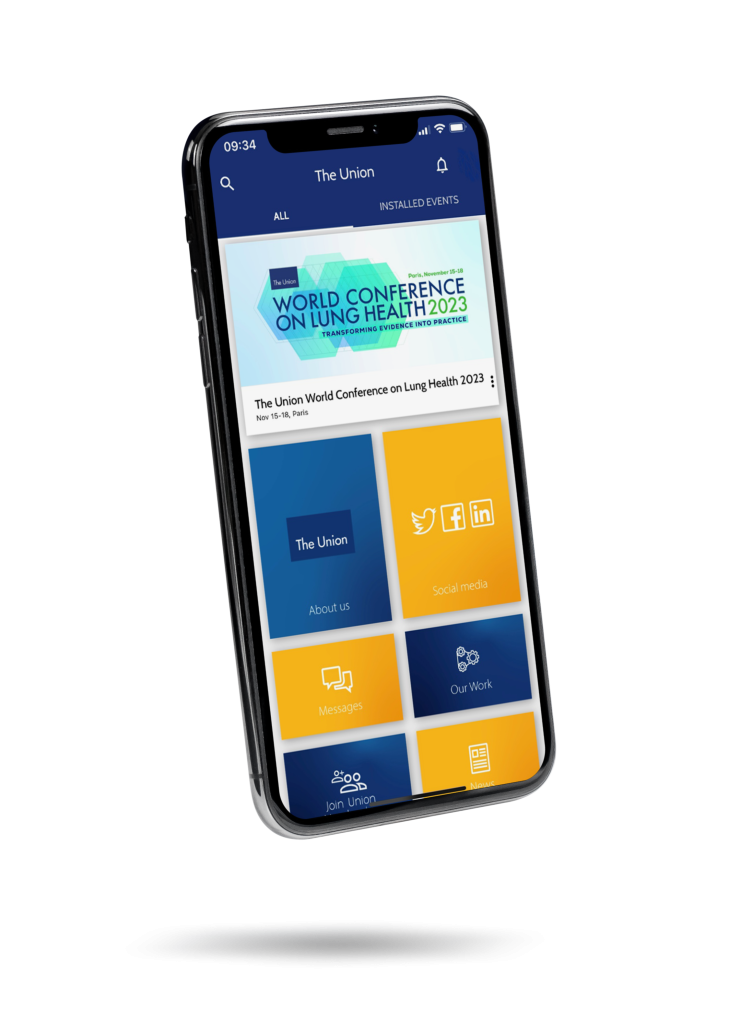 We are delighted to enhance your Union World Conference on Lung Health 2023 experience with our dedicated Conference Desktop and Mobile Apps. These applications serve as invaluable companions in your conference journey. Download these apps now to make the most of this global gathering of healthcare experts and lung health fighters.
Comprehensive Schedule: Access detailed session listings per day and hour, providing a complete overview of the conference schedule.
Interactive Map: Navigate the conference venue effortlessly with an interactive map that pinpoints the location of each session.
Real-time Updates: Stay informed with a news feed delivering instant updates and important announcements throughout the conference.
Enhanced Engagement: Utilise features that foster active participation, ensuring you have a holistic and immersive conference experience.
Download the Conference Desktop and Mobile Apps now to unlock these valuable benefits and make the most of your UnionConf2023 journey.