The Union strives to deliver an innovative and interactive global digital event featuring exceptional new science, high quality research, effective policy discussions and meaningful networking on global lung health issues. By participating in the Union World Conference on Lung Health 2022, your company or organisation will gain visibility and recognition in the world of lung health through:
Connecting with thousands of participants, including renowned policymakers, civil society, media and opinion leaders.
Showcasing your products or services to leaders in TB and lung health from over 130 countries.
Building contacts and strengthening networks to support the continued efforts to eliminate TB, COVID-19 and other lung diseases.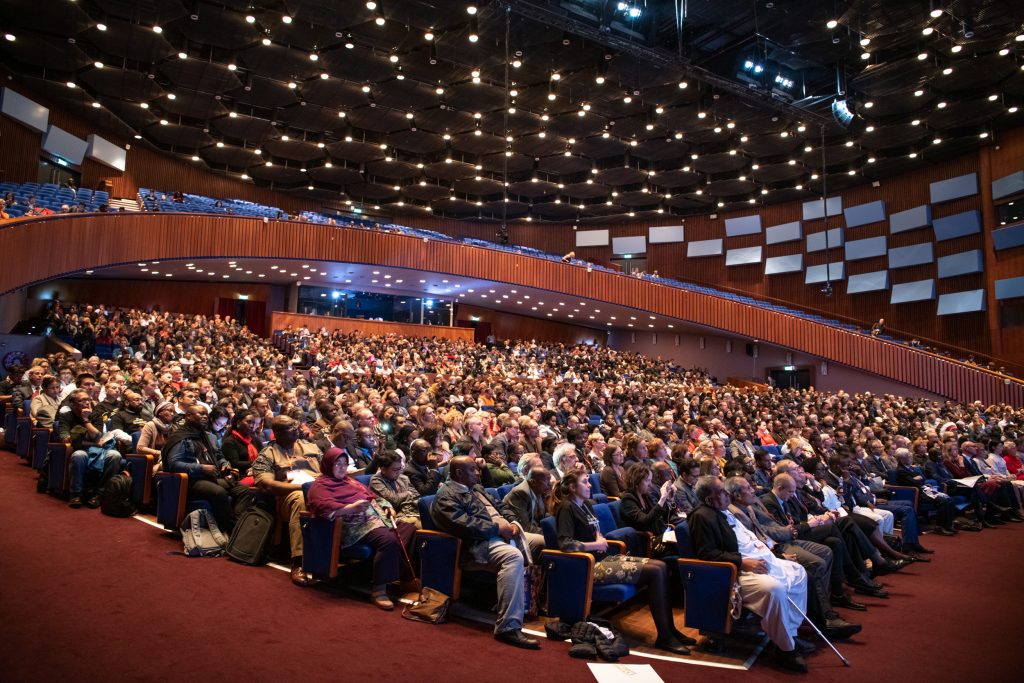 Sponsorship
Opportunities
Sponsorship Opportunities are available at various levels to suit your organisation's resources and provides a range of carefully tailored benefits. The different packages with exhibitor features are: Advance, Progress and Cure. We also have a dedicated package for Startups.
Package Feature

Benefit

» Align your organisation with internationally renowned technical content

» Maximise your presence in the industry and strengthen your brand identity

» Showcase your latest technologies, services and expertise globally

» Network with potential and existing customers

» Virtual Booth in the exhibition area

» Sales leads (GDPR compliant)

» Email marketing campaigns promoting the high calibre of technical content and speakers

» Social media – sponsored content across all platforms

» PR – virtual event announcements

» Online banner

» Social media activity

» Daily message

» Push Notifications

» Email Promotion detailing who the conference sponsors are (non-exclusive)

» Analytics – data on visitors to booth and metrics of all actions on the booth

» Live 1-1 and group chat with booth visitors

SPONSORED CONTENT CHANNEL

Following its successful introduction in 2021, Union Live will contain promotional content from sponsors (all content will be pre-approved by The Union). This will be supplemented with content of interest to delegates.
Official Supporter
Opportunities
These provide a range of support opportunities for organisations to demonstrate support for a specific aspect of the conference that aligns with their mission and vision and provides opportunity for specific branding.
COMMUNITY CONNECT SUPPORTER: This is a non-exclusive opportunity which offers the right partner organisation to demonstrate support for this vibrant, busy, engaging community space. Have your organisation recognised as a supporter of the space, on the website and other digital spaces. Support of Community Connect is subject to approval by the conference community committee. This is not open to pharmaceutical companies.
YOUTH4LUNGHEALTH SUPPORTER: This is a non-exclusive opportunity for your organisation to be recognised in the new Youth4LungHealth segment. Be recognised as a supporter of this event on the website and other digital spaces. It also includes 4 delegate passes.
TBSCIENCE SUPPORTER: This is a non-exclusive opportunity for your organisation to be recognised on TBScience session listings as well as the conference website listings. It includes TBScience email promotion where all sponsors will be listed and will receive 4 delegate passes.
SPONSORED REGISTRATION SUPPORTER: The Union provides a limited number of scholarships to delegates and scientific session speakers as well as to participants from affected communities speakers, from low- and middle-income countries. As a supporter, your organisation will contribute to this vital programme. Your organisation will be recognised as an official supporter of sponsored registration on the conference website
SPECIAL SESSIONS SUPPORTER: The Union runs special sessions on dedicated topics in lung health. Supporters will receive recognition on the website and other digital spaces.
OTHER OPPORTUNITIES
SATELLITE SESSIONS: The Union offers the unique opportunity for individuals, non-profit organisations or companies to present their work – including research or programmes through satellite sessions. These sessions draw attention to a specific subject or area and are reviewed for compliance with The Union's mission and vision. Click here to see Satellite Session Guidelines
For further details on the above opportunities or if you would like to talk to us about any special promotional or session ideas you might have, please fill in the form: